Build and Conveniently Update Your Website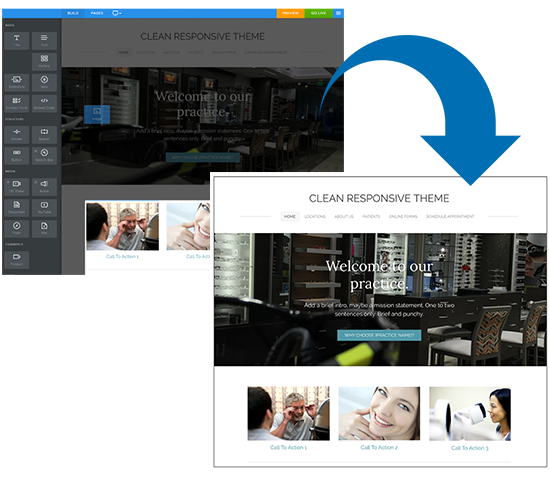 Choose your web address and get matching e-mail addresses for your practice.
Select from our collection of modern themes and styles, and reference our intuitive Training and Documentation library.
Manage your website's performance with intuitive analytic tools.
Unlike the others, get free ongoing customer and web design support from Eyefinity's team of web design and optometric experts.