Anaheim is a city of education, innovation, and oranges – 65,000 acres at one point, to be exact! Join us for the last opportunity of the year to squeeze the most out of your software. Forge new and exciting paths to software success alongside industry leaders while connecting with your peers and having fun! What will you learn in Anaheim?

Dr. Michelle Cooper
Eyefinity EHR

Sue Fishel
OfficeMate

Cady Hoogenraad
OfficeMate

Dr April Jasper
ExamWRITER

Rebecca Johnson
ExamWRITER

Tina Miller
Eyefinity Practice Management

Dr. Masoud Nafey
MIPS

Rhonda Regguinti
Eyefinity EHR

Beverly Roberts
OfficeMate

Marissa Struve
Eyefinity Practice Management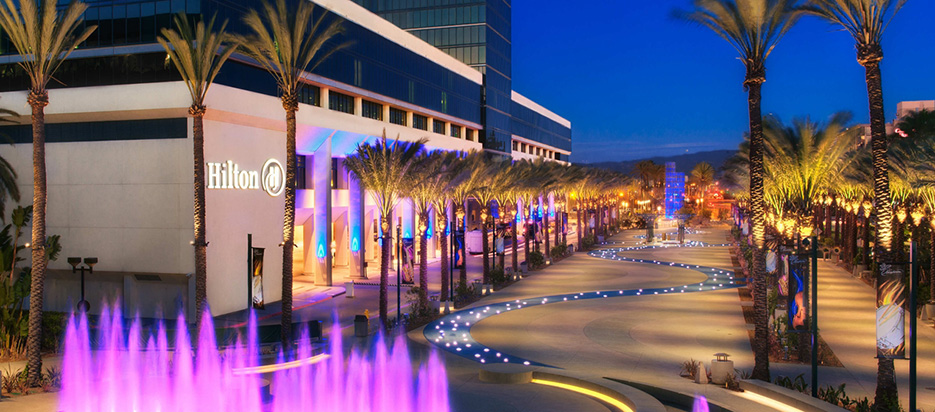 HOTEL AND TRAVEL INFO


Hilton Anaheim
777 W Convention Way, Anaheim, CA 92802


HOTEL
All meetings will be held at the Hilton Anaheim.
Breakfast, beverages, snacks and lunch will be provided during your training.
A Cocktail Reception will be hosted Friday evening.
The room block rate is $189/night, plus tax, if you book by Oct. 6.


BOOKING WEBSITE AND TELEPHONE
Telephone: 877.776.4932


PARKING
Hilton Anaheim offers self-parking at a rate of $16.00/day and valet parking at a rate of $22.00/day.


AIRPORT INFORMATION
John Wayne Airport (SNA)
18601 Airport Way, Santa Ana, CA 92707
949.252.5200
*Estimated 13 miles & 20 minutes to hotel (not including traffic)


Los Angeles International Airport (LAX)
1 World Way Los Angeles, CA. 90045
855.463.52520
*Estimated 35 miles & 1 hour to hotel (not including traffic)


AIRPORT TRANSPORTATION
Super Shuttle/Taxi/Uber is recommended by the hotel.



Downtown Disney
Get a piece of the magic without the entrance fees at Downtown Disney. Walk through a magical experience filled with live music from local artists, whiffs of delicious kettle corn, and the nightly fireworks spectacular.

Anaheim Packing District
Looking for a unique dining experience with 20+ artisan eateries? The Anaheim Packing District is the place to go! Customize your own ice cream bar at POP Bar, or try to find the hidden speakeasy located somewhere inside.

ART
Step into the future with the city's newest modern marvel. The Anaheim Regional Transportation (ART) center! With its unique architectural design incorporating thousands of colorful LEDs, it's sure to make for one colorful photo-op.

Angel Stadium
Have you ever seen an angel in the outfield? Roger from Angels in the Outfield did at Angel Stadium in 1994. Take a look for yourself and who knows even you might start seeing angels, but "Ya gotta believe!"
SPOTS ARE LIMITED - REGISTER TODAY!


Cost is $349 per person.
*Price per person