Exam Progress Bar
The Eyefinity® EHR Feature Keeping You in the Know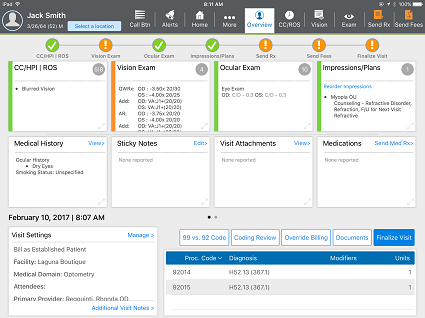 The exam progress bar offers doctors more insight into their exams than ever before.
Come see how the exam progress bar allows you to quickly know what your technician has already completed in the exam and immediately identify missing exam steps that might affect billing.
Complete form below to watch the 2 minute video.