Eyefinity Certified Partner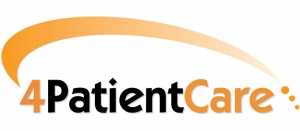 Grow your practice, reduce costs, and increase patient and practice satisfaction.
Our comprehensive patient engagement solutions via email, text, voice, postal, web and social media, will help you acquire new patients, retain existing ones, and automate your operations so you can focus on what really matters.
Benefits include:
24/7 Online patient appointment scheduling! Get new patients in your sleep.
Eliminate missed appointment opportunities with automated appointment reminders and no-show follow ups.
Reactivate as many patients as possible with email, phone, text, and postal recalls.
Stay top of mind with unlimited e-blasts and birthday messages.
Simplify the day with daily reports and follow your growth with integrated ROI tracking.
REQUEST A 4PATIENTCARE DEMO