Eyefinity Certified Partner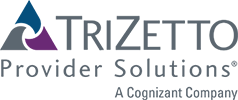 TriZetto Provider Solutions offers tools for every part of your revenue cycle management.
With Eyefinity Practice Management you will be able to submit claims from your system to our portal without a manual upload. Using Auto-Posting in OfficeMate you will be able to post several pages of an EOB in just a few clicks.
Reduce manual processes and prevent errors, saving your staff time and money
Electronic remits and auto-posting for faster revenue collection and cash flow management
Eligibility verification and patient responsibility estimation to reduce rejections and denials
Analytics that help uncover underpayments and automate appeals
REQUEST A TRIZETTO DEMO