Image Management in Eyefinity EHR
Engage your patients with the latest Eyefinity EHR feature: Image Management. Increase mobility with a comprehensive image management tool on the iPad that provides a centralized location to review and save patient images from most diagnostic equipment. As a lower cost of entry feature for small businesses, Image Management in Eyefinity EHR is a sight to behold. See for yourself.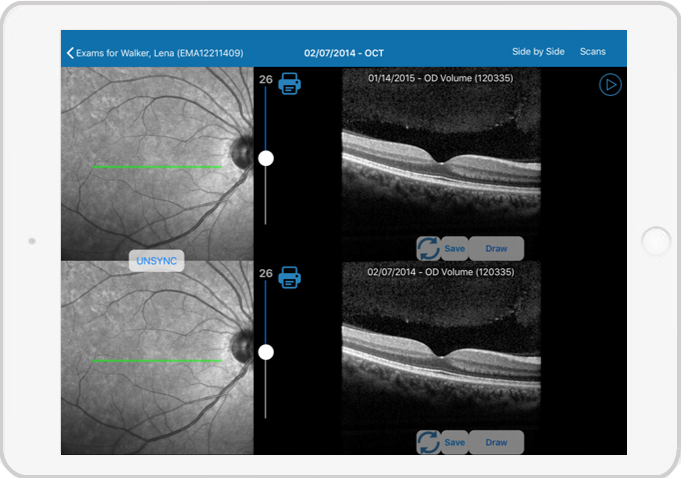 Want a sneak peek?
Fill out the form to watch a quick video on Image Management. If you want to check whether or not a particular device is compatible with Image Management, take a look at the list of supported equipment.
"Image Management freed me from the desktop and allows me to review all images with my patients on the iPad."
- Duane Wires, OD, Eyes on Main