"I love Eyefinity EHR. I am able to document exams quickly with just a few clicks!"
–Dr. Valerie Hatley

Make life easy for patients and staff. Offer your patients the convenience and flexibility to search online for available appointments and schedule on their time—whether it's the weekend or the middle of the night. With real-time integration in Eyefinity Practice Management, you'll always have the most up-to-date schedule of patients walking through your doors.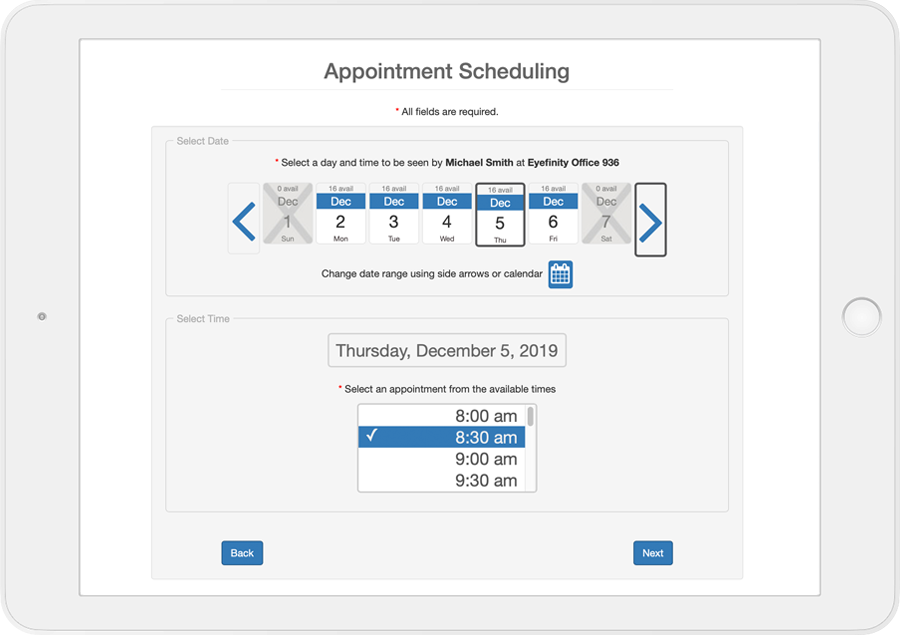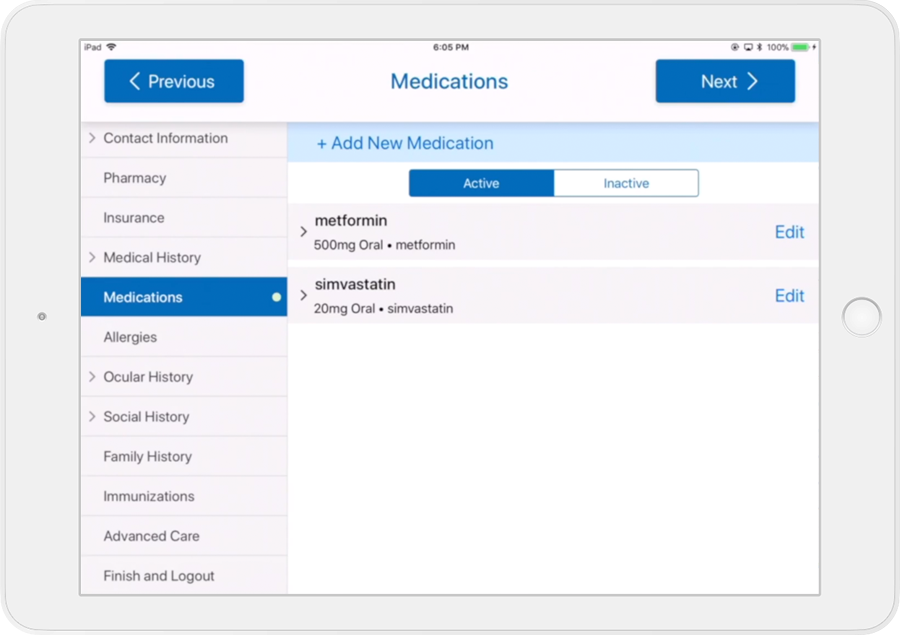 Go paperless and eliminate messy, hard-to-read forms. Give patients the power to check in electronically with Eyefinity EHR. You'll stay in sync with their most up-to-date personal information and receive important consent forms electronically, all while staying HIPAA compliant.
No time? No problem. Simplify exam entry with fully-customizable templates in Eyefinity EHR. Reduce the time you spend clicking by configuring your most frequently utilized exams ahead of time. Best of all, enjoy the freedom of launching new templates whenever and however you'd like.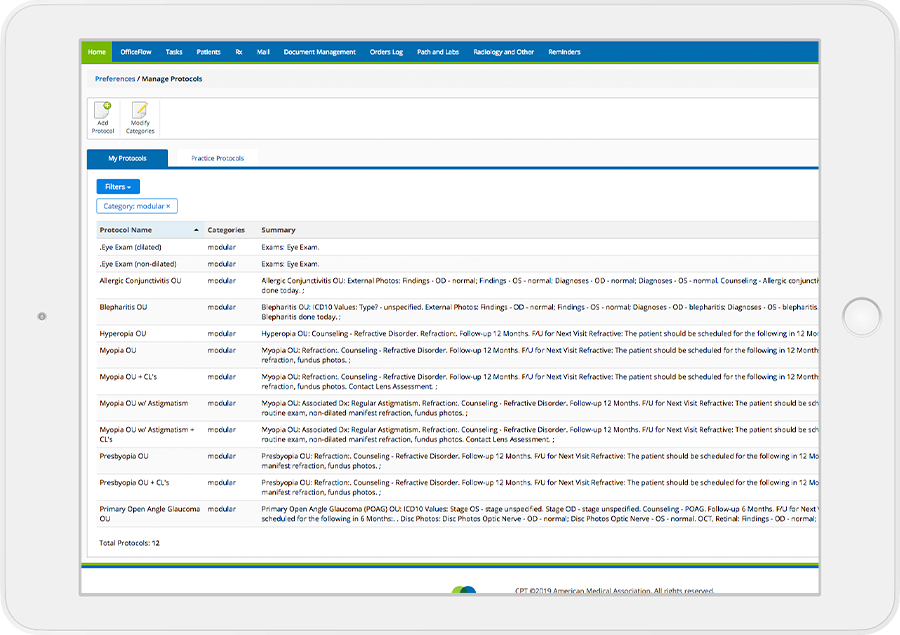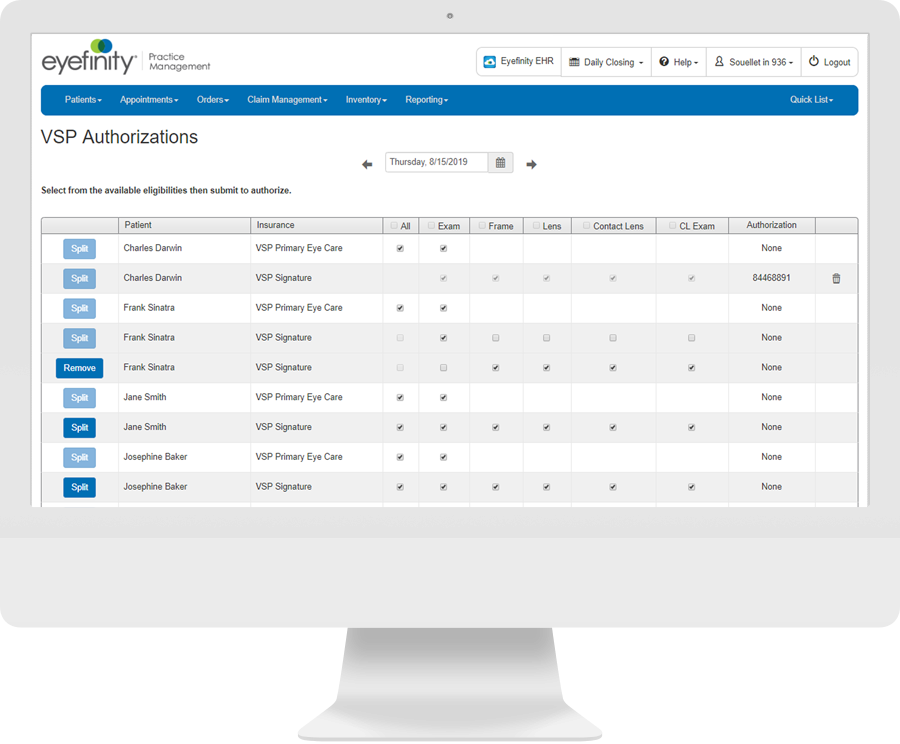 It's the timesaver you've been waiting for. Maximize practice efficiency with the ability to pull VSP patient eligibilities and authorizations for your entire day in seconds with Eyefinity Practice Management.
Reduce payment posting time from days to hours with automatic claim reconciliation in Eyefinity Practice Management. With Electronic Remittance Advice, remittances are automatically downloaded into your system every night, so you can rest easy knowing you'll have a complete overview in the morning.